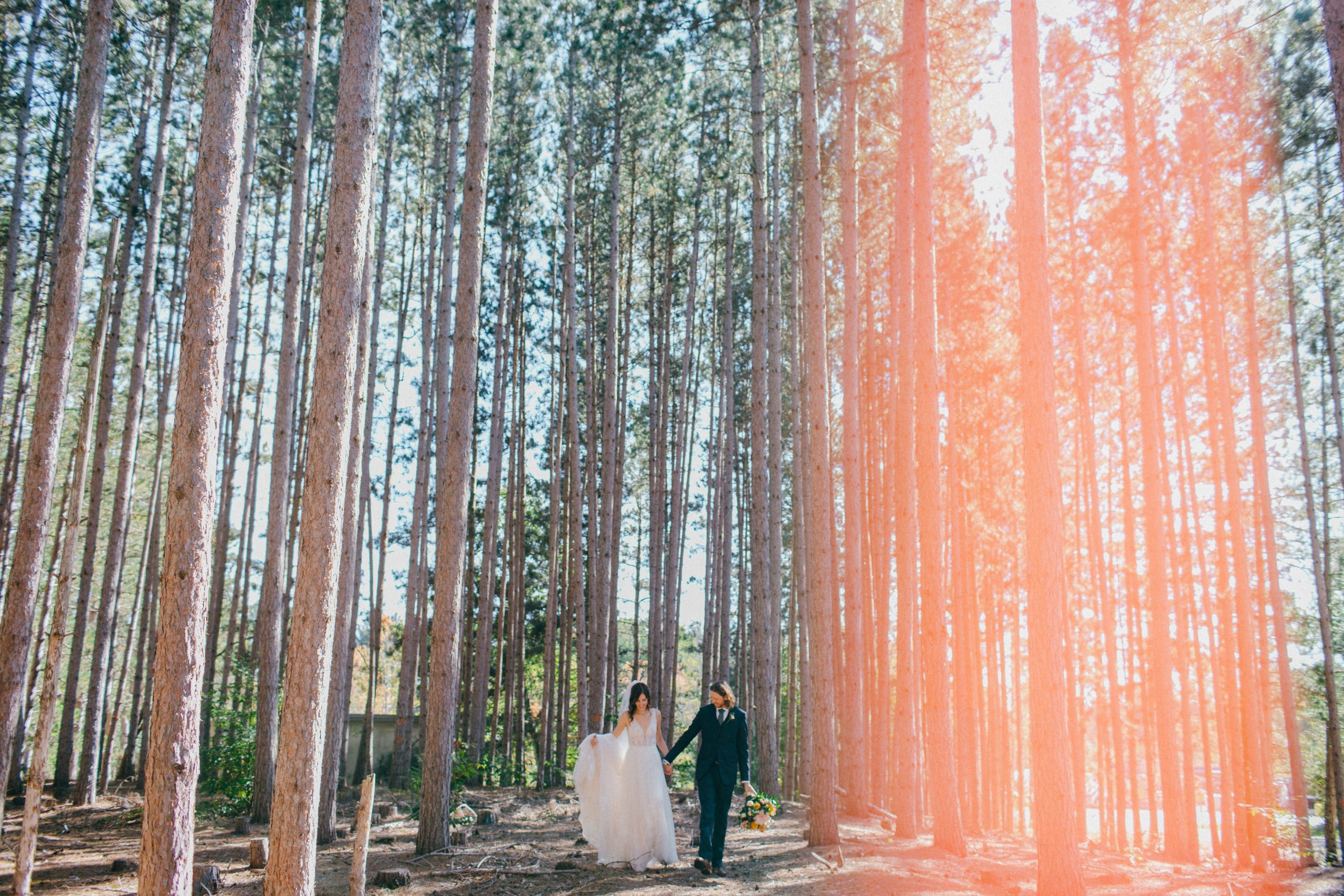 You want a photographer whose presence, personality, and experience meets your needs
There's no way to understand or fully feel the weight of your wedding day & the moments that will unfold before actually living it. But hear me out on this: when the day is over, the honeymoon passes in a blur, and it's back to the normalcy of life and the days turn into years & kids come into your arms, and 7 years has passed before your eyes (like it has for me!), you'll then begin to feel the weight of this day. And you'll have booked a photographer who had the experience, empathy, and insight into what matters, what LASTS or you'll have gone with the trends or the cheapest and be longing for photos never documented. This investment goes beyond just the photographs.
The photographer you invite into your wedding will have an impact on the day and on the photographs. I spend the entire day with you so my presence will impact how your day feels and therefore what the images turn out like. And you want that presence to be someone who is positive, calming, peaceful, joyful, and servant-hearted; someone who has your best interest in mind and truly cares about the values & people you care about. This is what I bring to the table. My 9 years experience as a photographer combined with my life experience as a married man, father, foster & adoptive dad has granted me a unique perspective and insight into human emotions, moments, and the impact of time.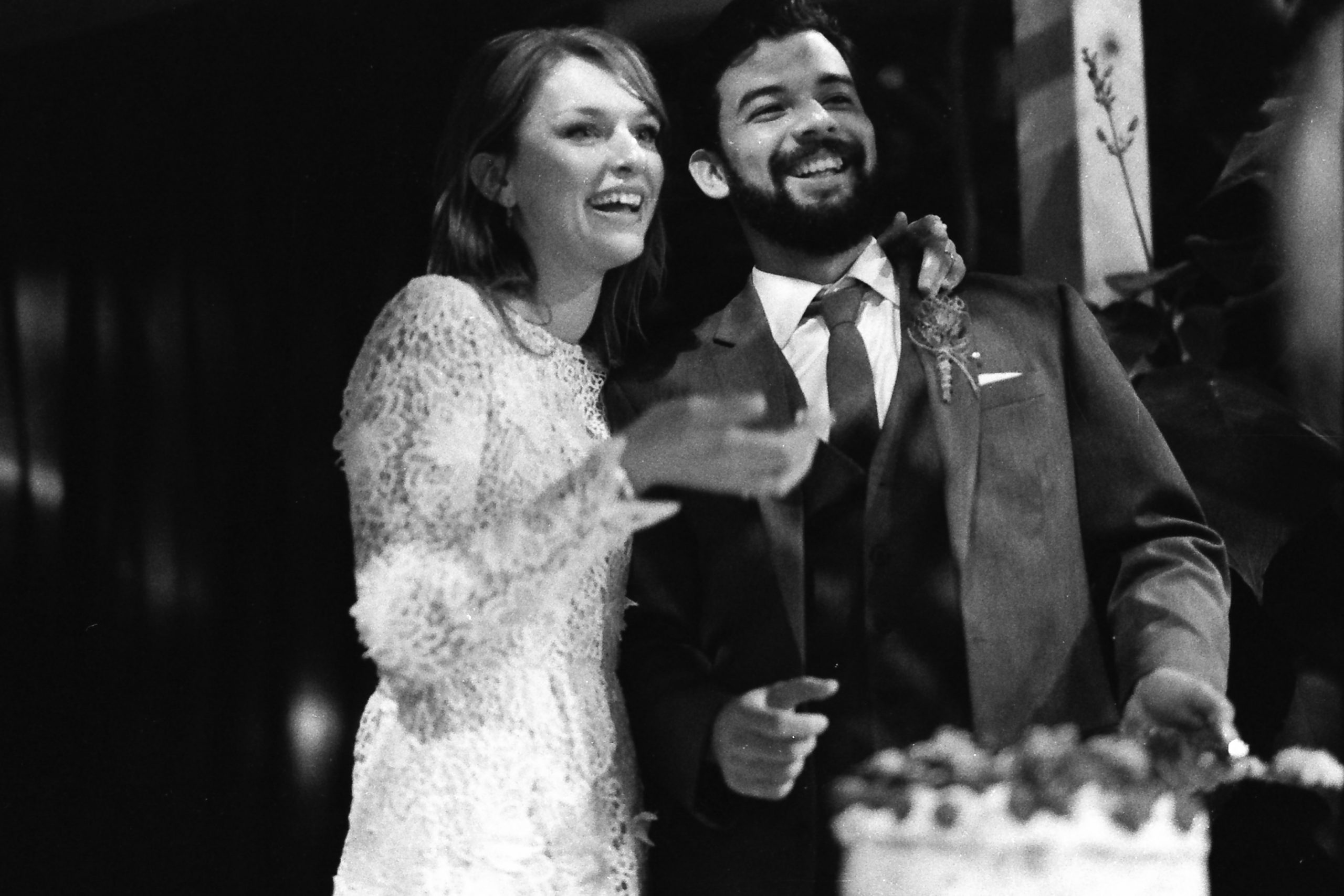 Kind words from kate & allan
"It really felt like they were part of our intimate group of friends & family."
Our presence & perspective will have a large impact not only on the final images delivered, but the feel & experience of everything leading up to, after, and the day of your wedding itself. It's important you know who we are, what we value, what we're like, and what past couples say about working with us!
It's the big day! Leading up to this day, we'll have various connection points: an engagement session, video call(s), questionnaires, helpful guides, and a rehearsal dinner to put your hearts & minds in the right place - calm, at ease, present and focused on what matters.
Share your story below. This is the start of us connecting so share as much as you'd like - I'd love to hear more of your hearts! Once I've read your story, I'll reach out through a phone call in 48hrs or less. This will be another space for us to connect & for you to ask any pressing questions. When you decide to move forward, I'll send ya a contract & retainer to reserve your date!
you want a photographer who sees you, captures what matters and documents you as you are...not as they want you to be.
Tired of seeing the same thing all over Instagram and websites? Guy lifts girl by her butt, couples perfectly snuggled in bed, bride & groom looking in different directions, the same editing, the same poses...
You know you are a unique couple. you are different and want something different - Photos that are true, timeless, and full of meaning & character.
The journey of our time together
Let's discover what matters to you. And I promise: when you share that, the best photographs are made. Get in touch through the contact form and I'll give ya a call within 48hrs. After we hit it off, we'll need a signed contract & retainer to save your date!
It's here! All of our time & communication up to this point will have you prepare to enjoy, be present, and love your wedding day. You can relax knowing you're in good hands and these moments (& your time) are being preserved to be be relived for the rest of your life.
I'll guide you in the best ways to display your photographs as well as a recommendation of some of my favorites depending on if you plan to display them in an album, on a gallery wall, or sifting through some prints from a wedding day box. This is your chance to preserve your legacy!
Once the retainer is paid, we'll plan for your session and send a welcome package with some other helpful emails. More than just photos for your save the dates, these are images documenting this current pre-wedding season you're in as you excitedly await & plan for the big day.