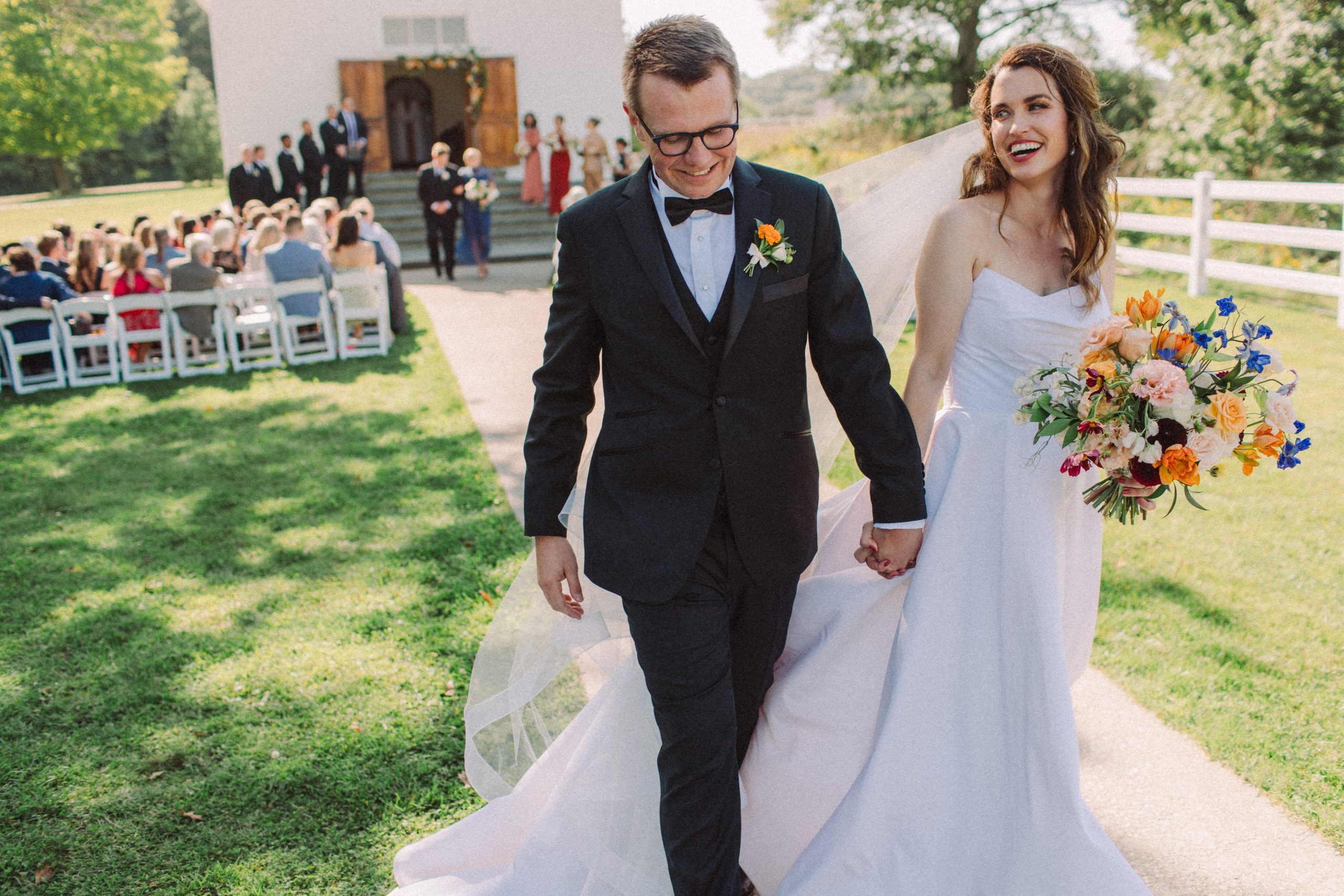 Lizzy & Peter's wedding day was filled with so much intention, so much heart, and tons of joy. You see it in the clinking glasses, the heartfelt speeches, the pies, honoring Great Aunt Fern, dedications to Lizzy's mom who passed, teary-eyed speeches, warm hugs, and a dance floor that stay packed and movin' all night long!
They chose to get married at the Felt Mansion since West Michigan holds such a special place in Lizzy's family and heart as they'd visit each summer from their home in Chicago. With pops of colors from the florals and a timeless Sarah Seven gown, all the moments seemed to be perfectly textured and backdropped with gorgeous textures and colors.
Throw in some late night soft pretzels & cheese along with switching into her mom's old wedding dress that got converted into a romper, this day became such a joy to attend, photograph, integrate into, and document.