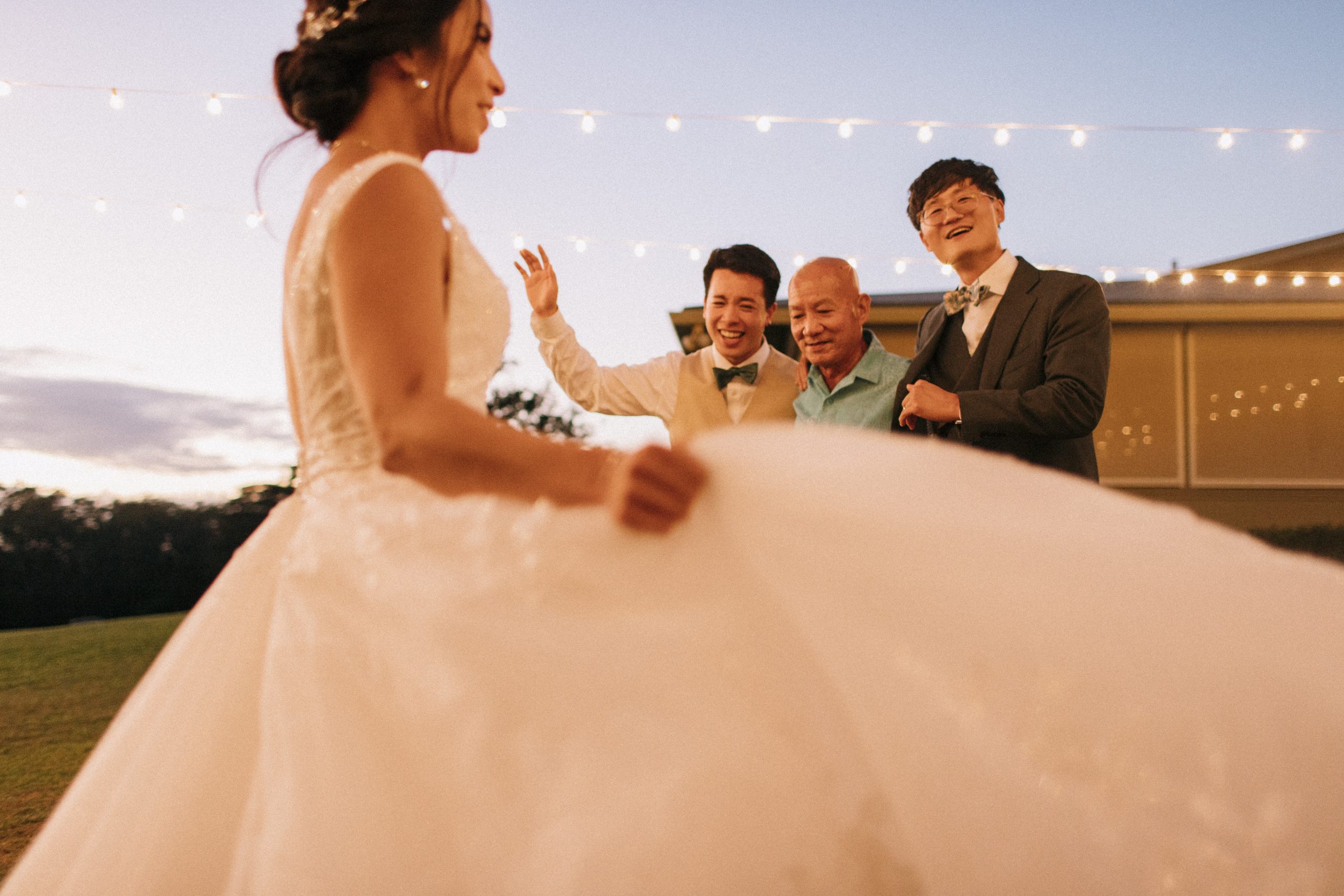 These two had many setbacks due to COVID, but they handled it all with grace. They ended up eloping near their hometown in Seattle, WA and then planned to have the big celebration out in Hawaii at Sunset Ranch on the North Shore of Oahu. When another wave of COVID came through, they had to get creative and could only have groups of 10 people come at a time (so they started with Derek's family, then extended family, then Anh's family, and finished the night with their best friends). The whole evening was still so special as they had a private band, plenty of delicious food, drinks flowing smoothly, and a gorgeous view of Waimea Bay & the Hawaiian Sun.
I sought out to give them the best possible photos I could from such a unique day. My goal was to show them the gift of life, the gift of love, the gift of marriage, of family, of friendships, and beauty in people & nature. Though I will never feel I can give full justice to any of these things no matter the wedding day, I hope you see my aim in these photos as I sought to serve Derek & Anh and their beloved ones as hard as I could!
They were the bands biggest fans, their families' joy (see her mom, see his dad photographing in this silhouette, her dad dancing, and his arm around his brother under the single star studded sky). There is so much more joy & beauty & life to share but these are some of my favorites so far!
Thanks to these people for sticking it out and making their day a HIT:
Planning/design/coordination: @forthegoodevents
Venue: @sunsetranchhawaii
Tunes: @islandkingsband