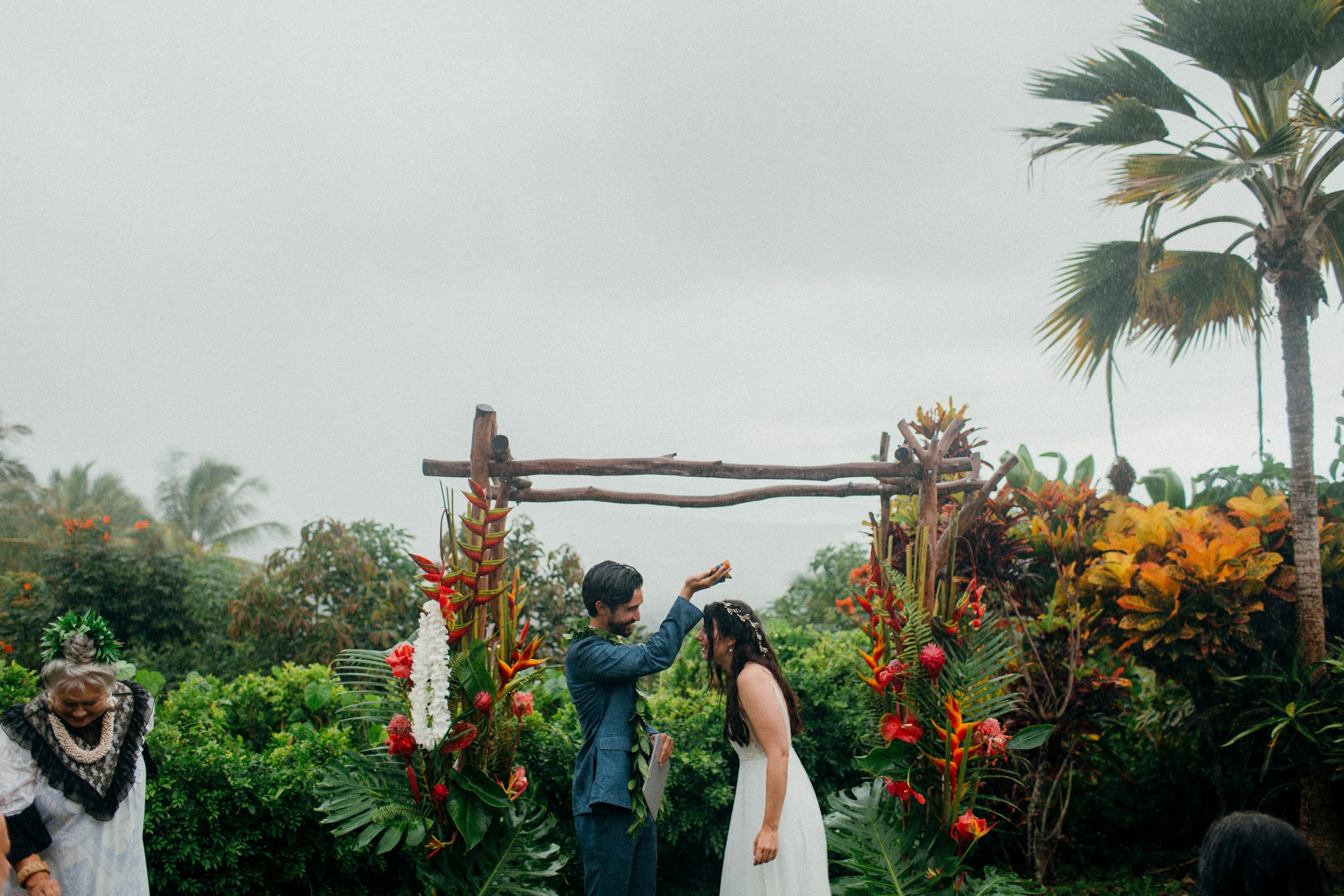 This was one of the most intimate weddings I've ever photographed and here's why...

Emily & Carl planned to get married the previous year, but between COVID and her father having cancer, they pushed the date back to 2021. It seemed to only enhance their wedding day emotions & sweetness - her dad was in remission and able to make it to the wedding (see their first look!), almost everyone was in tears as Emily & her dad walked down the aisle; the look on Carl's face was almost palpable.

Rain was coming in so for a few minutes, they started switching everything to under the lanai, but then a window opened up and they WENT FOR IT! It still ended up raining anyway, but these two are proof that a rainy wedding ceremony is one of the best things that can happen on your big day - it seemed to only make everyone laugh all the more, more relaxed, more crying, and more intentionality. Carl took his handkerchief at one point & put it over Emily's head to "catch" the rain for her. Once it rains, and you realize your worst fears were not realized, you tend to be more present in the day - plus, rain = RAINBOWS and E&C got an amazing one right over the lanai. Their day was filled with so much joy amidst their favorite 15 people, tons of flowers (thanks Hawaii!), and intimate delicious dinner under the lights in Carl's parent's backyard.
Planning & Design - Alohilani Weddings
Officiant - Aunty Tutu
Tent Rental - Big Island Tents