Our mantra when we travel has always been to cut cost wherever we can so we can prioritize our money and spend big on what mattered most to us: experiences! This often meant being limited to only a carry-on (and sometimes not even that) as we would book the cheapest flight just to get us to a location like Hawaii, Colorado, Cabo San Lucas, and so on. Our goal when we got there was to camp, soak in the fresh outdoors FREE beauty, eat AMAZING food, and just make memories together. Sometimes we'd fetch an Airbnb mid-trip just to get some fresh showers, sleep in a real bed, and possibly meet some new people.
But, chances are that on your honeymoon, only a few of these things might apply unless you're completely like us and would do all the above as your honeymoon 🙂 Here are our top honeymoon tips:
This company saved us tens of thousands of dollars when we lived in Hawaii. Between our families visiting and us going back, we consistently found $350 round trip tickets from the Midwest! They find flight discrepancies and fare wars and send notifications for you to book in 24-48 hours.
Catch the sunrise & sunset together each day. More shared experiences bond you closer to one another.
We always research an area before we travel there and try to find local "off the beaten path" recommendations. Sometimes this is through blogs, Airbnb hosts, or using hiking blogs to find hidden waterfalls, lookouts, and spots for the sunrise & sunsets. We say wake up early to catch the sunrise and stay up to watch the sun set and stargaze for awhile. There is something special that strengthens your bond in marriage as you share more experiences together!
We all too often forget even big adventures because we don't document it in some way. While that doesn't tend to be a problem since almost everyone has a smart phone in their pocket, we encourage couples to turn their phones off during their honeymoon (aside from essentials like navigating with Maps) to be more present to one another and the place they're experiencing together. So we suggest disposable film cameras, Fujifilm Instax cameras, a simple point & shoot (like this one), and a shared journal to write down special moments or describe a scene in more detail (like the smells, sounds, etc.)
Turn off your phones and be present to one another.
We love immersing ourselves in a place as much as possible; this usually means we tent camp so we can be outside as much as possible. It may not be your gut reaction on your honeymoon so we suggest Airbnb to have a little more "cozy". Below are images from some of our favorite spots in the U.S. and you can usually find reservations on National Parks Service or Recreation.gov. Another way to immerse yourselves is through food - we loved getting $1.50 tacos at a stand in Cabo and hitting up a local mama's brunch spot. Also, MexiCoke is a must! Since we knew we were moving to Hawaii after we tied the knot, we stayed home, built fires, ordered in Chinese, watched movies, and made homemade chocolate chip cookies.
Pictured Rocks National Lakeshore
Lava Flow - Volcanoes National Park
San Sophia Overlook - Telluride, CO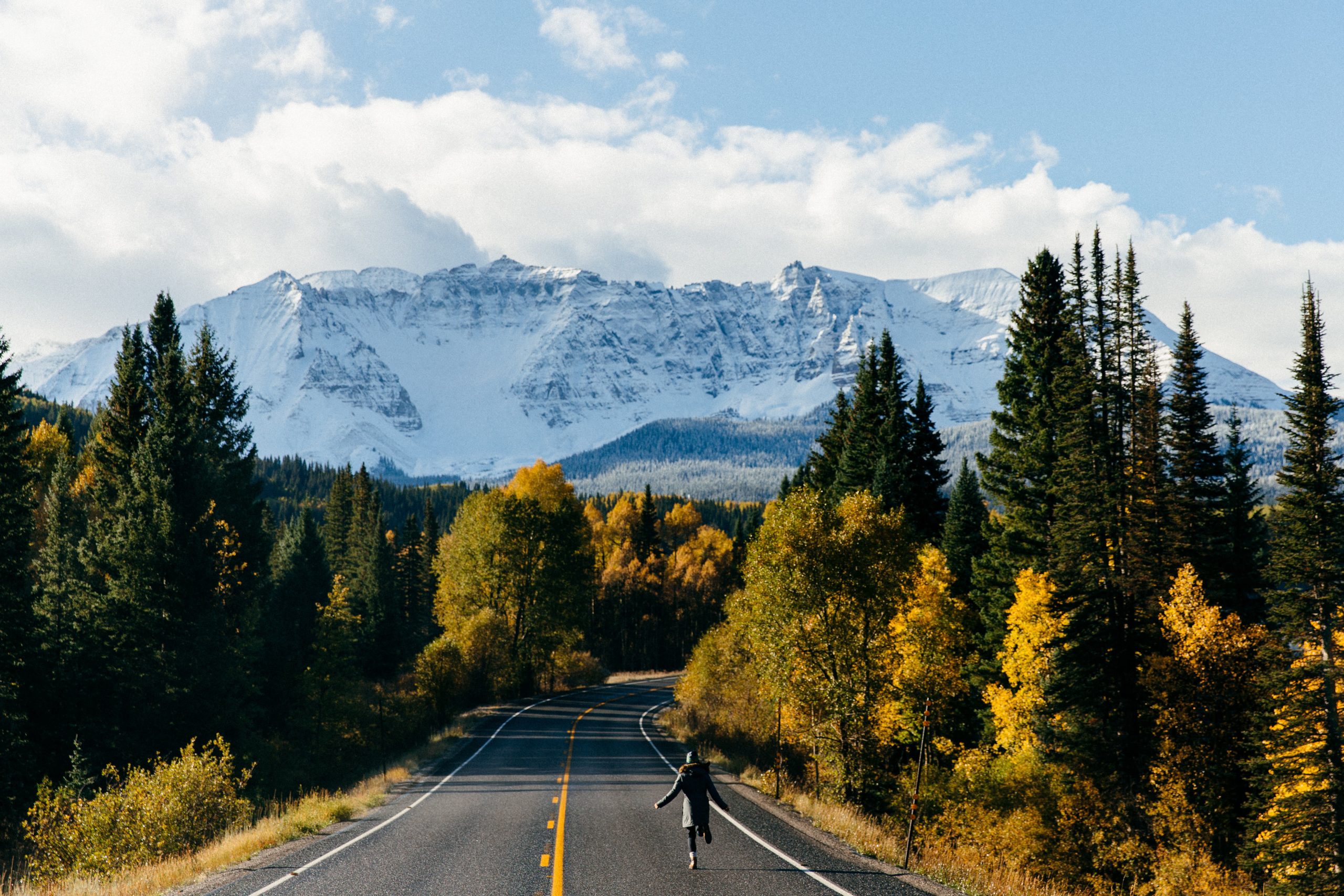 Sunshine Campground - Telluride, CO
Bubble Gum Trees - Hawaii